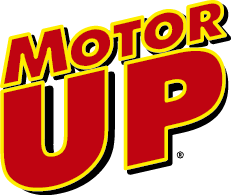 Birth
It was in the mid 1980's when a powerful new lubricant was first formulated in the USA to improve the performance of heavy-duty machinery amongst industries and governments alike. An unheralded success, that formula was ingeniously developed into an engine treatment. And MotorUP was born. .
Fast Diffusion
The brand was launched via an innovative DRTV infomercial in 1996. It was the 11th most successful show out of 500 for that year, selling more than 1,000,000 units in only 12 month's time.
Taking notice, Walmart approached MotorUP and the brand was soon sold in over 22,000 U.S. stores.
In 1997, MOTORUP´S infomercial launched internationally, quickly establishing the brand as a global market leader in many of its 80 major markets throughout Europe, Asia, Africa, The Pacific Rim and The Middle East. And then, just like now, MOTORUP remains a TV success story from the day it originally aired.
Commercial Success
Soon after its global retail launch, MOTORUP created a worldwide category surge where none existed before.
Auto Teile Unger in Germany sold thousands of units per month.
Auto 5 also experienced record weekly sales.
Carrefour also experienced record weekly sales.
A best seller during Japan's Golden Week.
MotorUP sales soon totaled over a half million units…for six years in a row!. And now, just as before, many of those same companies are still selling MotorUP over twenty years later.
New Products
Concurrently, along with its rising reputation, the MOTORUP brand grew from a single product into a diversified line. The result! Sky-high consumer satisfaction ratings and no returns!
Additionally, MOTORUP´S multi-million dollar investment, in conjunction with some of the most renowned testing laboratories in both the United States and the world, had clearly paid off. Clearcast, The British regulatory agency, validated that MotorUP made claims no other engine treatment could scientifically substantiate.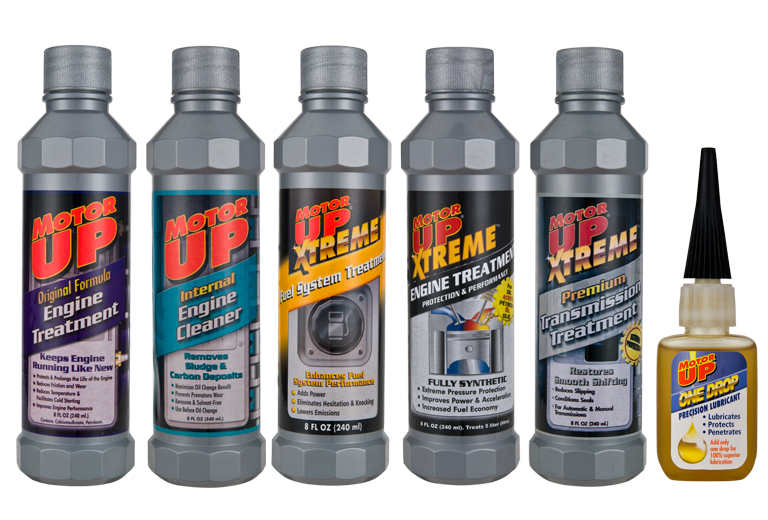 4 Decades Being Leaders
Today, more than 20,000,000 satisfied drivers have depended upon MOTORUP to:
Protect or extend the engine or gearbox life
To improve engine performance.
Protecting and preserving our environment by significantly reducing oil consumption, smoke or harmful pollutants.
MOTORUP not only remains staunchly committed to improving its entire product line in accordance with today's rigorous environmental regulations, but also in regards to how the automotive sector has technologically evolved. And now more than ever, MOTORUP is letting the whole world know about it.
By using every available conduit that this new electronic age has to offer, MOTORUP is communicating its message to the world via a complement of global digital platforms, including its new commercial website, internet affiliate programs, Amazon, eBay, Facebook and Instagram. A new DRTV infomercial is also in the works.
From then until now, over four decades after it was originally conceived, MotorUP is still going strong! And will continue to do so! For years to come!